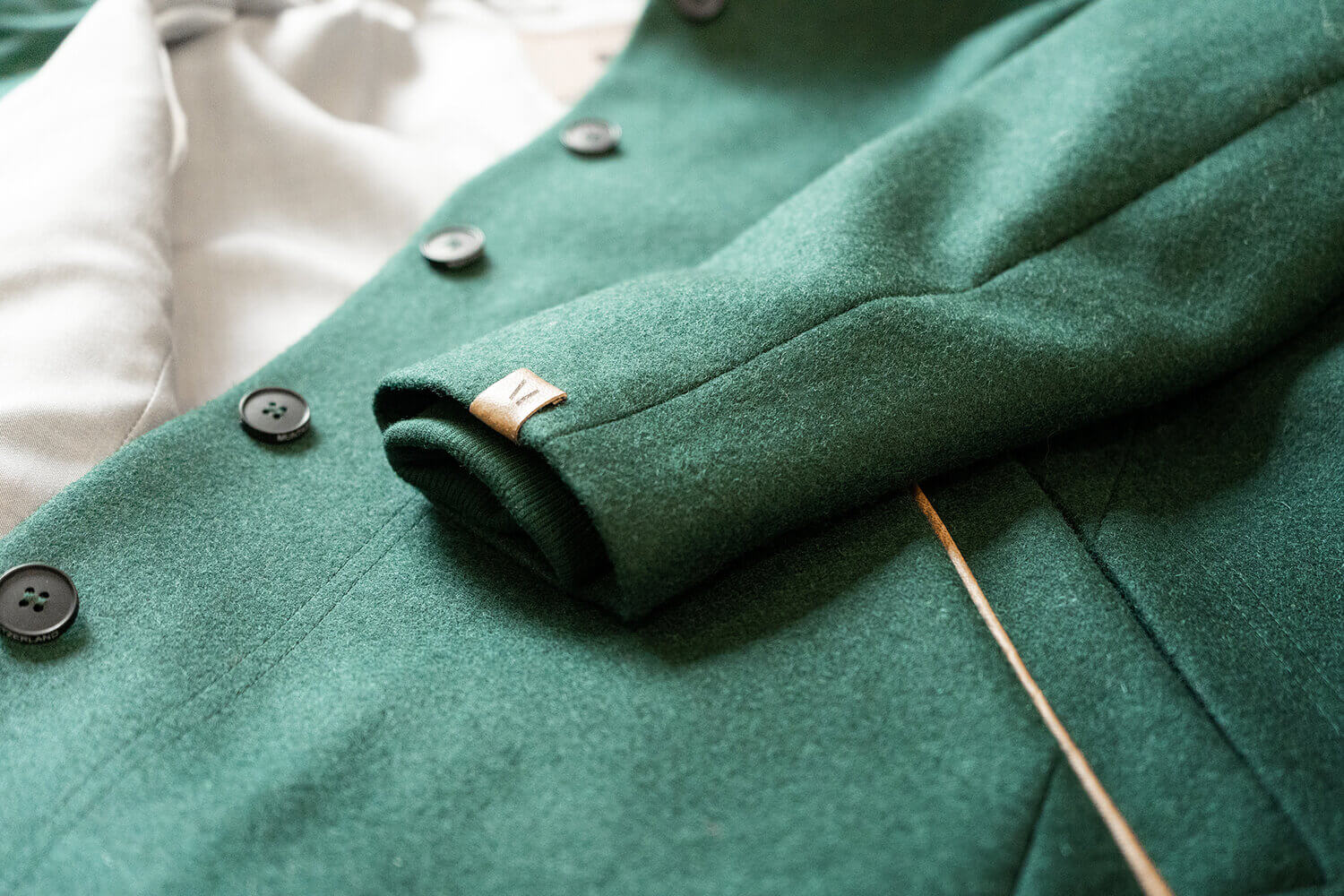 YOU NO LONGER NEED TO BUY OUR LANA TO EXPERIENCE THE STYLE AND THE STORY
Rethinking beyond Products
We constantly strive towards reaching the best possible solutions for our customers. While going further than just rethinking textiles and coming up with essentially different products, we also want to offer essentially different services. We aim to push boundaries and set new sustainability standards for the industry. Customer demands such as the desire for variety and affordability and the need to transition to a circular economy have driven us to review the accessibility of our products. We have therefore come up with a new way to get the full LANA experience without necessarily having to buy it.
A High-Quality Swiss-Made Product in a Changing World
Making a high-quality jacket in Switzerland from a self-developed wool fabric and only using organic and biodegradable materials naturally lead to a proud price point of our jacket LANA. Yet, we would like to offer the excitement of LANA to as many of you out there. By rethinking how people can enjoy our product without the requirement of owning it, we came across the idea of sharing. In many aspects of our lives, renting and borrowing rather than owning products outright is becoming increasingly attractive – think of for example Spotify or Mobility Carsharing. This is a fundamental shift in customer behavior, which also impacts the fashion industry.
Experience LANA
We want to tie up on this movement and are delighted to now offer the full LANA enjoyment – in a less binding yet more affordable way. "Experience LANA" means, getting to use LANA as often as you like without having to pay the full price. Our flexible subscription plans are designed to meet your individual needs and preferences – starting at no more than CHF 50.- per month. At the end of each subscription period, you have the option to keep our LANA for longer, buy it, or return it back to us. If you decide to end your subscription, we will happily take it back. LANA gets refurbished and freshened up to write new stories on someone else's path. Be part of the story and experience LANA.
Where are we going?
We are constantly thinking of further approaches that meet the needs of our customers and contribute to the maximization of our products' use. At the same time, we strive to provide our customers with the excitement and pleasure that comes from changing styles and having the feeling of treating oneself with high-quality pieces of mind. The appetite for newness while embracing sustainability is being expressed more and more by younger generations. Extending the life cycle of products while offering the originality customers desire is a challenge. And yet, we are convinced that this is the mindset needed to push sustainable innovations and new ways of thinking about fashion. If you want to be part of our journey by sharing your own ideas and desires while gaining valuable insights and benefiting from exclusive membership perks, contact us and join our Muntagnard Community.
"Experience LANA" is only our start - Stay posted.
---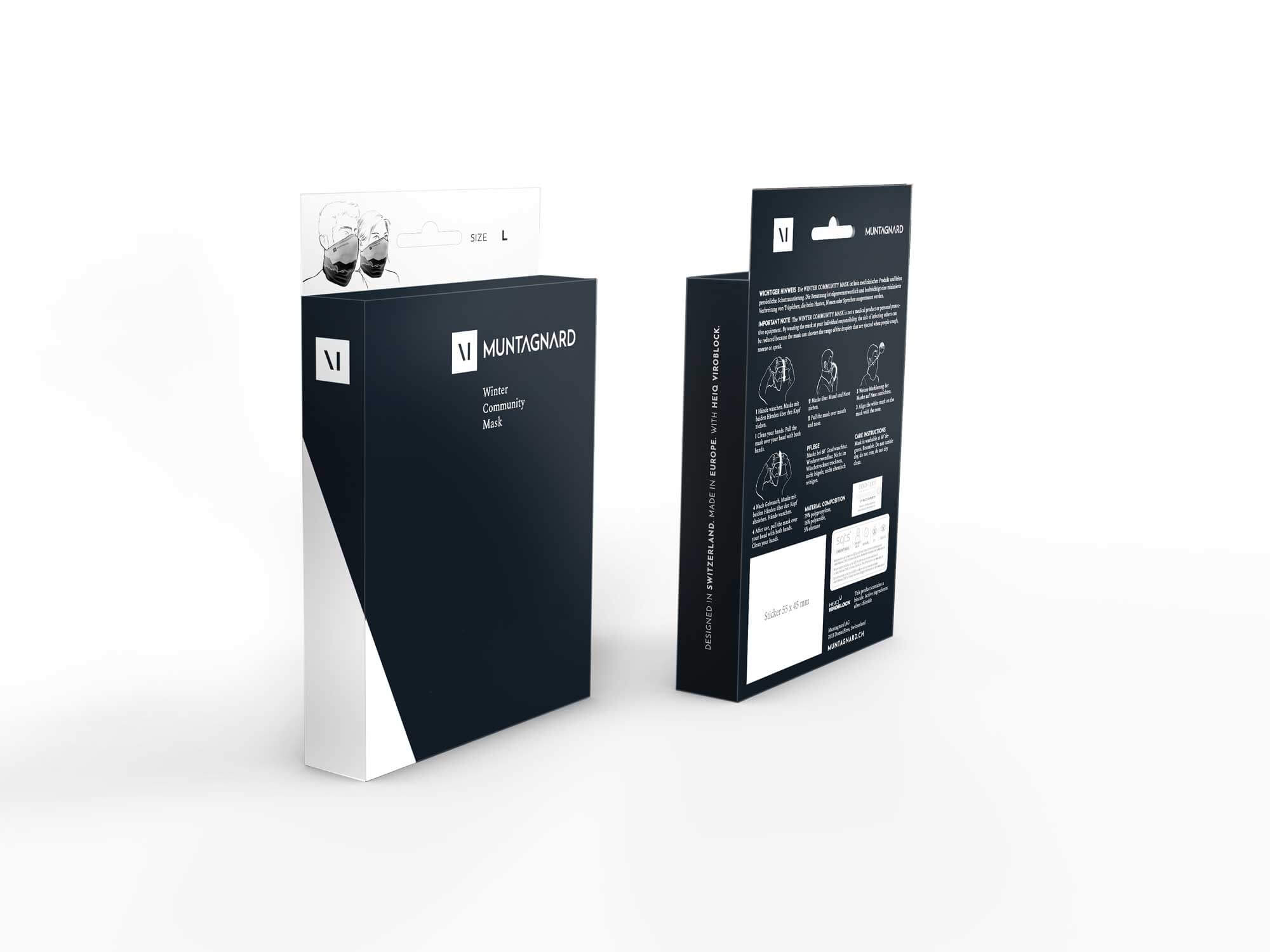 Produktentwicklung
Developing a winter mask / neck tube was actually never our plan. Supporting the protective measures against the Covid virus is extremely important to us, but for a long time we saw no reason why w...
Read more