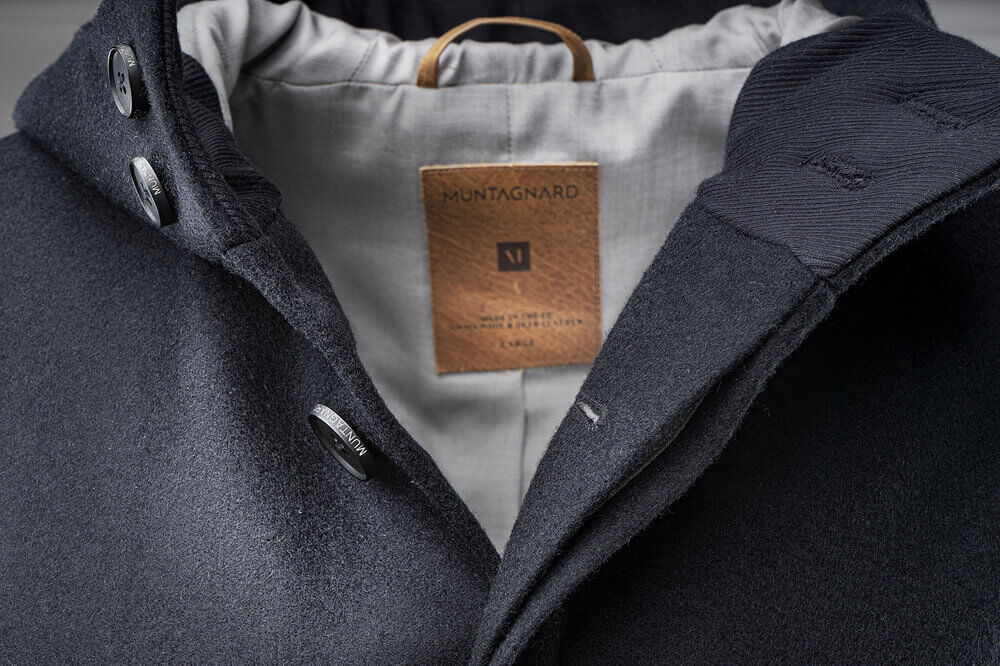 HOW COVID AFFECTED LANA JACKET PRODUCTION: THE NEW WORLD (PART 1)
As for most, Covid came unexpectedly for us and hit us with full force. After the first few weeks of lockdown in March and some amazement, April was by far the best month of sales so far. In this regard for us at that time even a little luck in the great misfortune. What was only slowly becoming noticeable, however, was the devastating impact Covid would have on our supply chain. At first there was talk of a few days, maybe a week, at the fabric supplier in Portugal. Ultimately, there was a lockdown in all production facilities of our European partners. As a result, our planned developments and productions were abruptly put on standby. The LEGNA t-shirts were selling very well at that time, but we no longer had access to new fabric. The development of the LANA jacket, which had been running for over two years, also came to an abrupt halt when our Croatian partner's factory closed.
We got into a difficult position. We had a fully functional website, happy customers, but no longer able to source new products to replenish stocks or bring new products to market.
But of course we were far from burying our heads in the sand. We worked with the greatest emphasis on solutions in the background in these uncertain times. The Muntagnard project has always been about full traceability and proximity to partners. From the beginning we decided that we should go no further than our European neighbors in order to obtain our raw materials and build up our production. Covid changed these parameters with closed borders and travel restrictions. It forced us to look for an even closer solution within the borders of our own country, Switzerland. First of all, we began to evaluate how we could manufacture our LEGNA T-shirts in Ticino or Lucerne. Then we investigated how we could continue the development of our LANA jacket, using all the resources of the STF in Zurich and exploring new production facilities in Switzerland.
So we came across an unexpected encounter. We discovered a small textile manufacturer in the canton of Schwyz, only 30 minutes away from Zurich, in the charming village of Rothenthurm. So far, our attention has been focused on industrial factories that manufacture hundreds, if not thousands of pieces for other brands in large production slots. This production facility is called Schuler Manufactory 6418 . It is family owned and still run by the family. She is mainly dedicated to the production of uniforms for music groups or traditional Swiss costumes. The local know-how and love for the product were immense. Our world has just been thrown from an industrial plant into a universe of handicrafts, Swiss traditions and custom-made products.
At the end of May, the borders and factories began to reopen. With our Croatian partner we were able to develop our Jacket LANA resume. In the meantime we had fallen in love with the Schuler Manufactory, but we were still in the early stages of discussions. Since it was so important for us to finally bring the jacket onto the market for autumn 2020, we decided to focus on a single model for men and only produce 100 pieces in Croatia. This became our "LANA First Edition" jacket, the first jacket to be 100% bio-based and biodegradable.
The LANA jacket was finally on the market and we knew there was more to come soon ...