At MUNTAGNARD, we attach great importance to knowing and working with our production partners, right down to our raw material suppliers. In this way, we can involve our partners in the development and jointly advance textile innovations.
Stories from our partners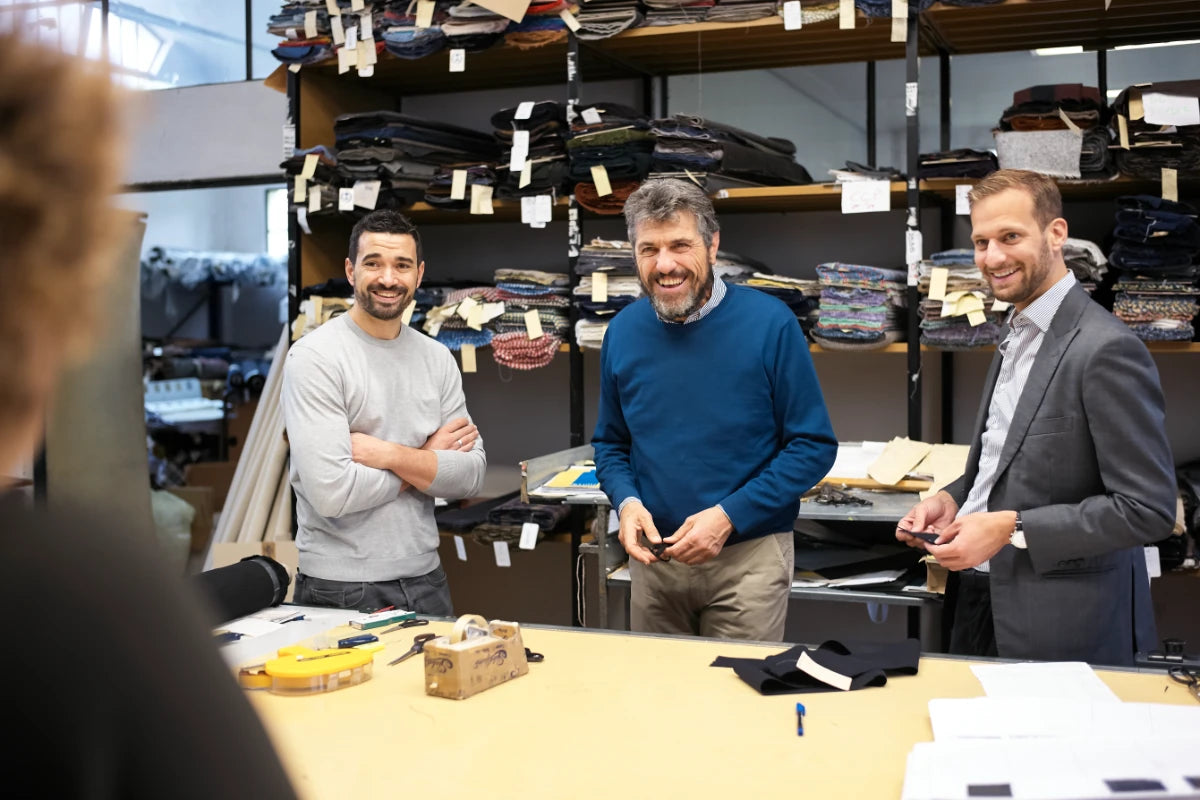 ITALIAN PASSION
Paulo, our partner for the development of the LANA wool fabric made from Swiss wool, was one of the key figures for Muntagnard. Together with his sister he ran a traditional weaving mill for wool fabrics in Biella, Italy in the 3rd generation. His passion for the textile industry was exemplary and his courage to initiate such a development with a 2-man company from Switzerland was, to be honest, a bit crazy. After we told him about our idea for the first time, he just said: "The textile industry needs exactly such projects, let's try it". Paulo and his sister are now retired, but they left their company in good hands and we have been working with them for over 4 years now.
More about LANA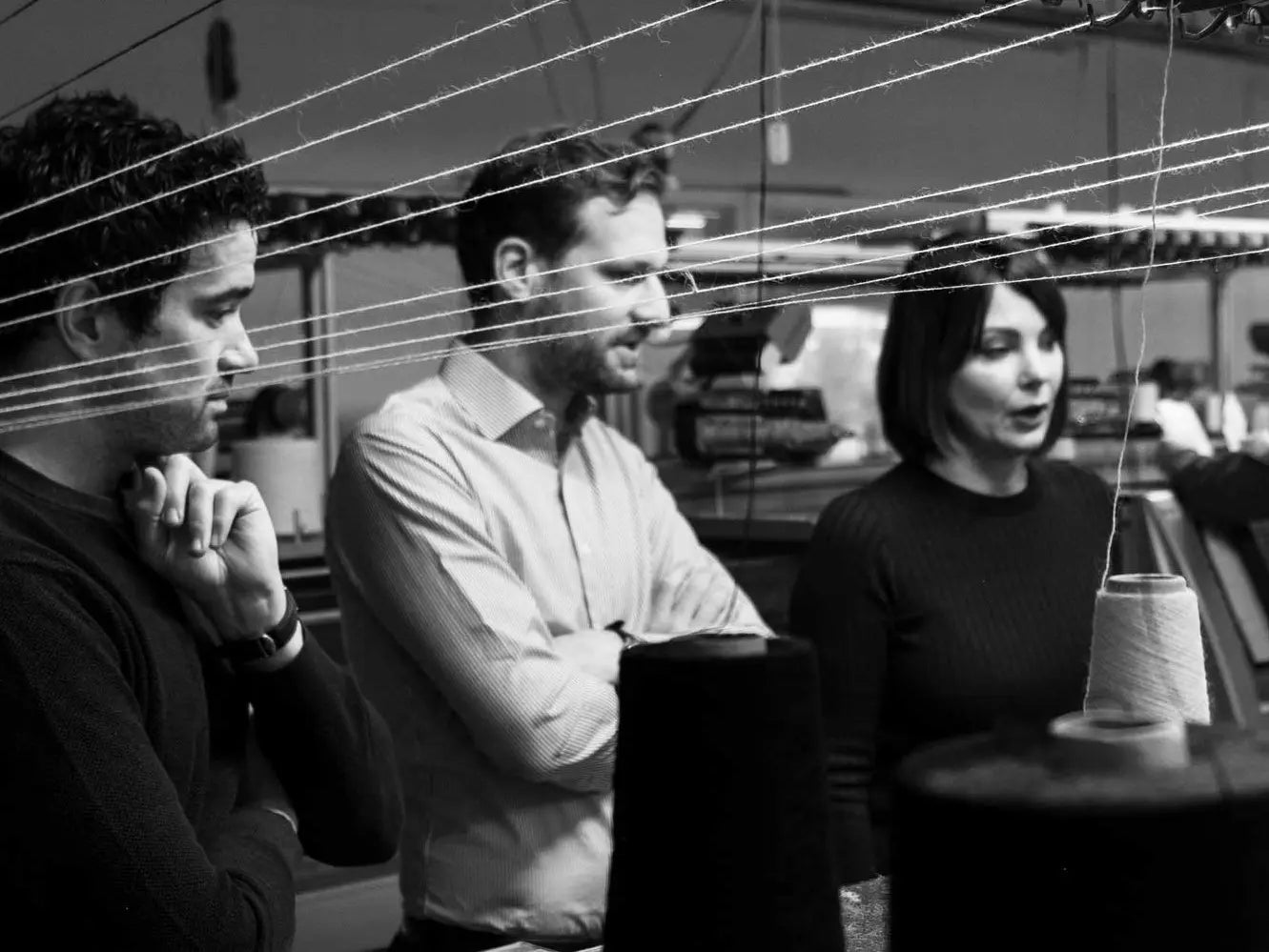 RITA HAS EVERYTHING UNDER CONTROL
Our knitting mill for the complete LEGNA-MERINO collection and our products made from recycled cashmere is located in Kaunas, Lithuania. The managing director, Rita, is now the second generation to run the innovative company, although her father still enjoys strolling through the production hall. The innovative strength, the future-oriented thinking and the business acumen of Rita and her team, which consists almost exclusively of women, captivated us from the very beginning. Together with them, we develop zero-waste knitwear products that set new standards in terms of quality and sustainability. A nice side effect, the entire power requirement in production can be covered by the in-house solar system and all yarn residues are wound onto new spools and recycled for the next production.
To the knitwear
For us, development never stops. By creating products that remain as a permanent collection in our product portfolio, we aim to continually improve our product solutions with each new production cycle.​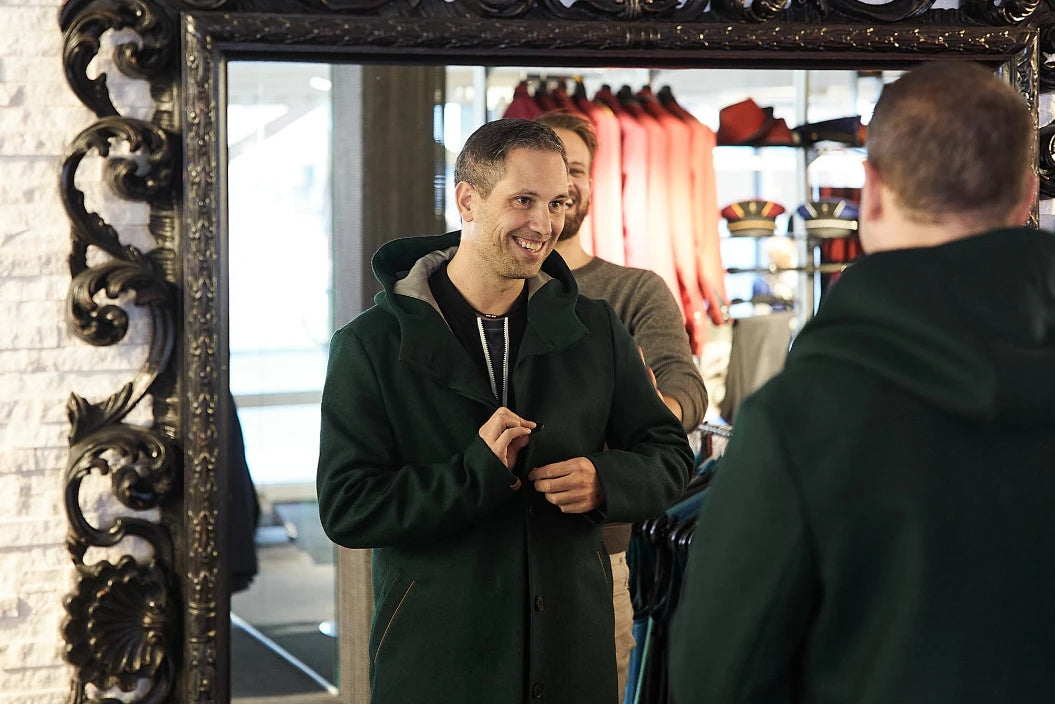 STEFAN THE ARTIST
What is worth waiting for. It was the same with the development of our Swiss-Made LANA jackets. After failed attempts in other European countries, we found our way to Stefan. Stefan runs a traditional costume manufactory in Rothenthurm, Canton Schwyz. When we first met, Stefan said we were absolutely insane to make a product out of Swiss wool without using any synthetic or metallic raw materials. At the same time, however, he was also overcome by ambition, because "jackets like this used to be made in this way, so we'll definitely be able to do it too". His passion for clothing and the outstanding expertise of his team quickly showed us that we had found the right partner. We are incredibly proud that we can manufacture all LANA products with Stefan and his team in Switzerland and can thus make a small contribution to the revival of the Swiss textile industry.
More about LANA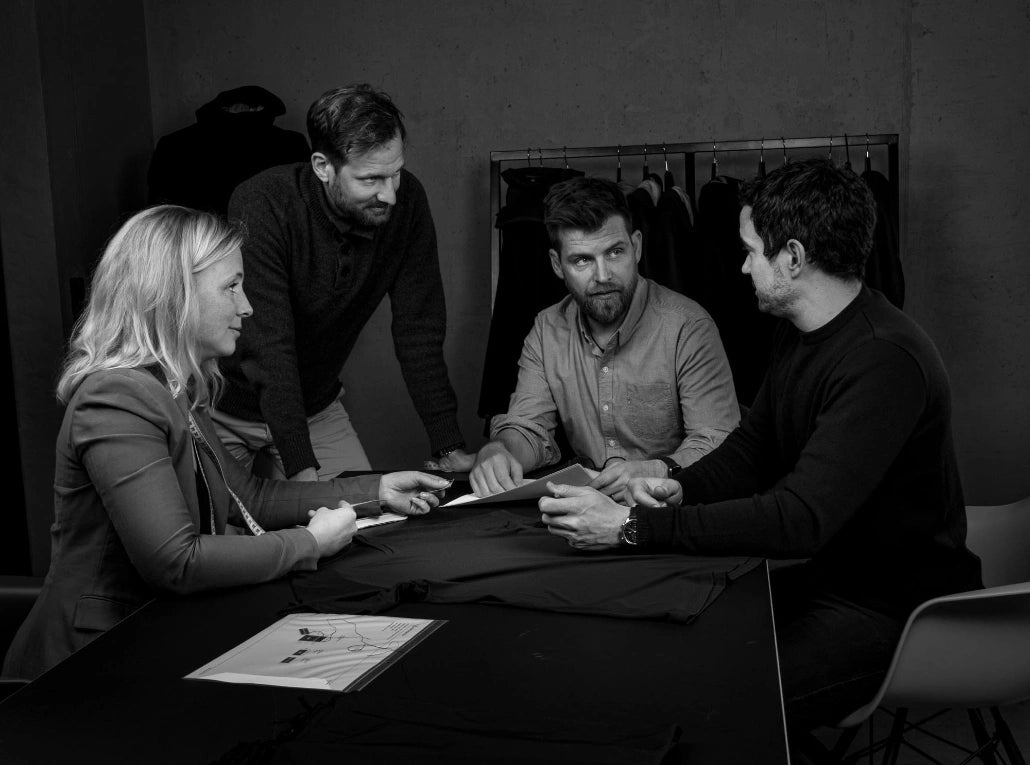 THE NAME IS PROGRAM
Due to our high demands on functionality and quality, we only wanted to work with the best in the industry for our MIUtec sportswear. Together with the Innovation Unit , a Swiss team of experts made up of textile engineers, designers and product developers for functional clothing, we develop the most innovative and sustainable sports products. The result is a close friendship and a collaboration that is unparalleled in the active wear market.